ID Software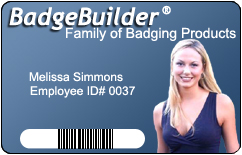 BadgeBuilder® ID Creation Software is premium Windows software for the design, generation and printing of ID cards.
With BadgeBuilder® all data is stored in a private database so a lost card is replaced in a flash without having to retake a picture or re-enter data. Simply pull up the database entry and print out a new card.
BadgeBuilder® is compatible with multiple cameras and printer lines, contains a powerful array of options and has full Windows® 7, 8, 10 support. All this makes BadgeBuilder® the choice for your ID creation needs.
Showing all 3 results