Save 20% on your FIRST ORDER of
ID card printers, supplies or accessories
Get your coupon now – and take 7 days to use it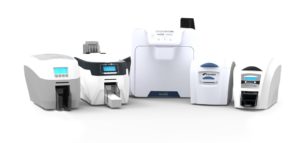 Are you in the market for a new ID card printer or related supplies or accessories?
We'd like to help you move that decision along. 
If you fill out the form to the right, we'll send you a 20% off coupon which you can use to purchase any of our ID card printers, supplies or accessories. 
Just present the coupon when you make your purchase. 
But you must make your purchase sometime over the next 7 days.
Coupon is only good for a first-time order.